Today's featured article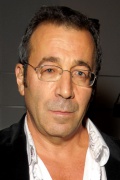 John Stagliano (born November 29, 1951 in Chicago, Illinois, USA), also known as Buttman, is an American entrepreneur, porn actor, producer and director. He is the founder and owner of the studio Evil Angel.
In 1976, about the age of 25, John Stagliano started his career as a porn actor. Since then, he appeared in over 200 movies and worked for studios like Evil Angel, VCA and Metro.
Since 1982, John has directed over 170 movies.
In 2011, Stagliano won the XBIZ Award in the category "Man of the Year".
John Stagliano has been photographed by Glenn Francis among others. more
Did you know...

Anilingus is a sexual act. The anus of the partner is coddled by tongue and mouth.
Denudation is the pulling back of the foreskin and the exposure of the glans.
Psychrocism is the sexual arousal by freezing people.