Alphabet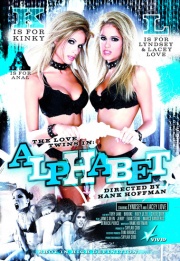 Alphabet is a porn movie published by Vivid.
Facts
Release date: December 20, 2006
Language: English
Directed by: Hank Hoffman
Written by: Hank Hoffmann
Producer: Shylar Cobi
Executive producer: Toni Brooks
Production manager: Shylar Cobi
Cast
Plot
K is for kinky. L is for Lyndsey & Lacey Love. A is for anal. And boy do they love the alphabet. So much so, that they convinced Hank Hoffman to let them re-create their demented vision of it.
DVD special features: chapter search, no regional coding, DVD-ROM compatible, photo gallery, previews.
External links