Auditioning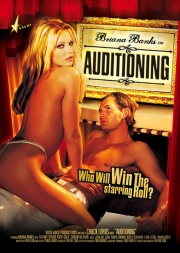 Auditioning is a porn movie published by Vivid.
Facts
Release date: December 28, 2005
Language: English
Directed by: Chuck Lords
Written by: Bein Lein
Producer: Shylar Cobi
Executive producer: Toni Brooks
Associate producer: Toby Farelle
Production manager: Shylar Cobi
Cast
Plot
Who will win the starring roll? Briana Banks does what it takes to get the part. Even if the parts ten inches long auditioning.
External links