Centerfold Secrets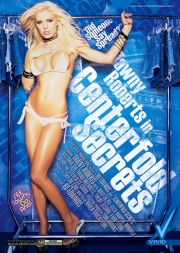 Centerfold Secrets is a porn movie published by Vivid.
Facts
Release date: August 10, 2005
Language: English
Directed by: Bo Edwards
Written by: Raven Touchstone
Producer: Shylar Cobi
Executive producer: Toni Brooks
Cast
Plot
Did someone say spread? They're centerfold models by day but the covers come off at night. Aria likes to seduce day laborers who don't speak English. Taylor goes after her neighbors. Stormy is addicted to public nakedness. And Brittany just seduces every other model in the magazine.