The Adventures in Babysitting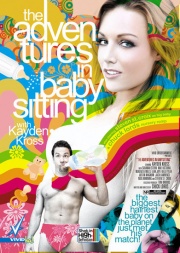 The Adventures in Babysitting is a porn movie published by Vivid.
Facts
Release date: February 13, 2008
Language: English
Producer: Toni Brooks
Directed by: Chuck Lords
Written by: Chuck Lords
Cast
Mckenzee Miles
Savanah Stern
Plot
Counseled not to enter the baby's room unless it's an absolute emergency, two luscious babysitters play naked twister just outside nursery until they hear the inevitable crying. When they enter, they find one big, hairy, grown-up baby. And they sooth him. Then there's the story of two fey manservants who must please two spoiled nieces before their parents come home or they'll lose the gig forever.
External links