Biggi Bardot
From Pornopedia
Biggi Bardot
Date of birth:
August 14, 1980
Place of birth:
Germany
Official website
Biggi Bardot (born August 14, 1980 in Germany) is a German TV hostess, actress and webcam girl.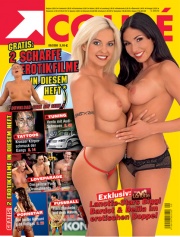 Life
Biggi is a trained hairdresser. She presented the erotic call in TV show La Notte on the television station 9Live. Her co-hosts were Annina, Leonie Saint, Till Kraemer and Tyra Misoux among others. She also does erotic shoots and was cover girl of the German men's magazine Coupé in September 2008.
On April 29, and 30, 2009 she presented the Sport Quiz on DSF (a German sports television station).
On May 13, 2009 at 02:25 the TV show Exklusiv - Die Reportage - "Mama zieht sich aus! - Pornostars privat" was broad casted on RTL II. It showed Biggi's life as an nude model, webcam girl and striptease dancer.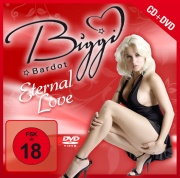 Discography
Singles
Eternal Love

Eternal Love
Eternal Love (Club Mix)
Eternal Love (Less Vocal Mix)
Steamy Sea
Sampler
Filmography (selection)
Biggi! - Strandspiele
Biggis Welt - Unterwegs mit Biggi Bardot
Erotic Sins - Best of Biggi
Eternal Love
Exklusiv - Die Reportage - "Mama zieht sich aus! - Pornostars privat"
Niedrig & Kuhnt
Staatsanwalt Posch ermittelt
Star Portrait 3 - Biggi Bardot
Autograph requests
Biggi Bardot
Postfach 1129
22942 Trittau
Germany
External links